Nonprofit customers can schedule a Dashboard, Visualization, or Look directly to their inbox. Scheduling allows you to periodically receive a Dashboard, a Look's Visualization, or a Look's data to your inbox.
To schedule from a Dashboard, click on the gear in the top right corner of one of the reports and then Schedule.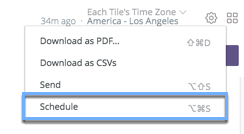 To schedule a Look from an Explore, navigate to the explore, create your look, and then click on the gear in the top right corner and then Save & Schedule.
There are several ways to customize the delivery of your data. You can schedule a periodic delivery, such as delivering a certain dashboard every Monday. For Looks, you can create a schedule so that information is delivered only if the data has changed since the last delivery, or only if the query yields results.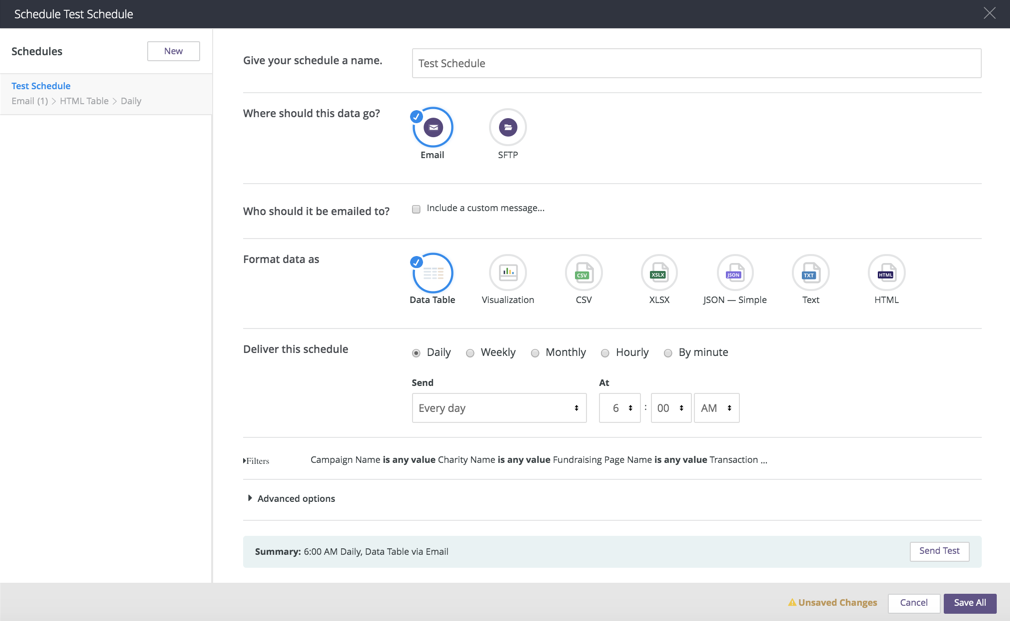 You may have multiple schedules associated with the same content. View the existing schedules on the left side of the schedule box. Create a new schedule by clicking New.
Be sure to click 'Save All' before exiting.