Create new dashboards to help answer unique questions about campaigns or organizations
A dashboard is an interactive collection of data and visualizations, arranged as tiles. Dashboards are made up of tiles based on text, saved Looks, or queries specific to that dashboard.
As mentioned, the first place you land when selecting a report type from the report center will be on the dashboard for that data set.
How to create a new dashboard
Customers will have the ability to create new dashboards to group useful and interesting pieces of your data. To create a new dashboard, begin by opening an explore and click save to dashboard to add your look to a new dashboard.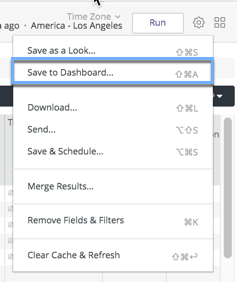 Give your new tile a title
To create a new dashboard, click 'New Dashboard' and name your dashboard in the popup window. Alternatively you could navigate to and choose an existing dashboard. Click 'Save to Dashboard'.
Once your new dashboard is created, you can view it by navigating to the space, personal or group, that contains the dashboard and click on the dashboard's name.
How to edit a dashboard
To make changes to your dashboard, begin by entering the dashboard and clicking the edit button.

Move and resize tiles on a dashboard by clicking and dragging. Click on the three-line icon in the upper left of a tile to move it, or the bottom right corner of the tile to resize it.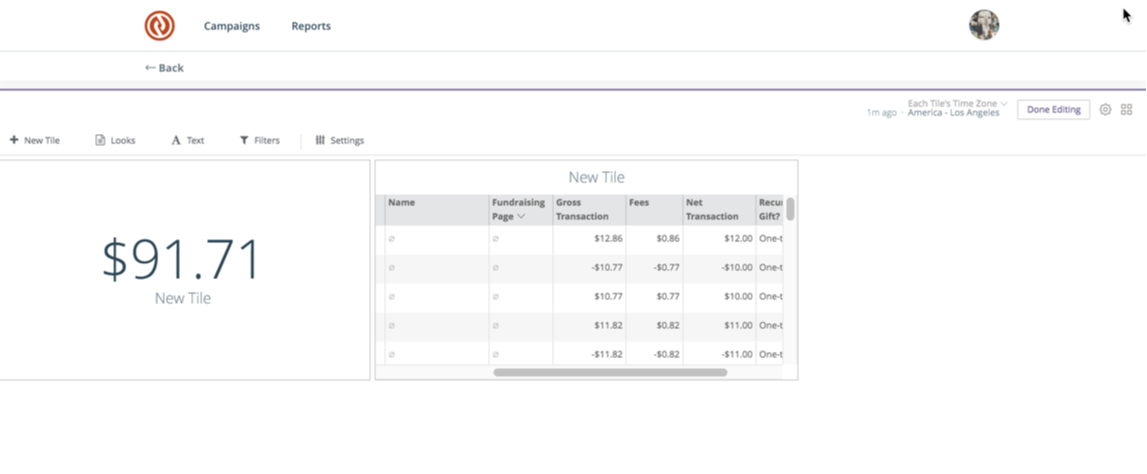 When the dashboard is in edit mode, you can make changes to a dashboard's individual tiles. Click the edit button at the top right of the dashboard to access the edit options for the tiles on the dashboard.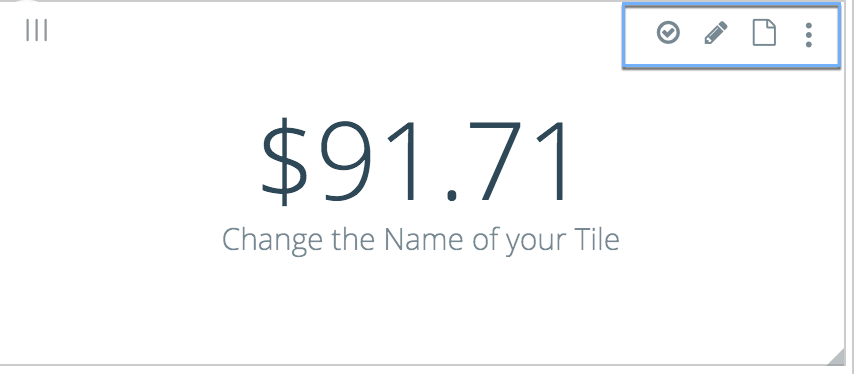 To edit the settings for a dashboard, make sure the dashboard is in edit mode and then click Settings in the upper left.
Be sure to click save.