Segment your nonprofit's list of donors by age, "giving levels," "relationship to your cause" and "timing" to improve the success of your outreach efforts
Your nonprofit knows your donor base the best. But have you put in the time to think about how, when, and who you target during times of need? Organizing your donor base can go the distance in taking your fundraising efforts to new levels.
Consider Margaret and Jake, two fictional supporters of your nonprofit: Margaret is a 68-year-old retired mother of two. She volunteers at least once a month, but isn't great with a computer. Jake, on the other hand, is a 21-year-old recent college grad working at a tech startup. He is upset with the current state of the world and is looking to make a difference by supporting and sharing your nonprofit's mission online. Targeting them with the same approach, using the same methods of engagement just wouldn't make sense.
Let's explore four potential ways to segment your donor base to make your outreach as effective as possible:
Age
Giving Levels
Relationship to your Cause
Timing
Age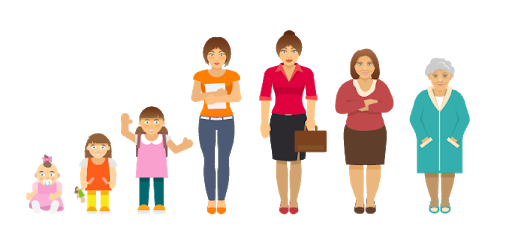 As the core of your donor base ages, more and more younger generations are taking their place in the philanthropical world.
Differentiating how and from where you communicate with these demographics can set you apart from other organizations and help you stand out amongst the crowd.
Baby boomers, for example, are more likely to respond to traditional methods of engagement. While some within this segment are computer-savvy, an aging demographic is more likely to respond to a phone call, mailer, or email than a social message post or text message.
Millennials and their younger cohorts, on the other hand, are screen-happy generations. Dubbed the "Social Media Generations," Millennials and Gen-Z's are constantly connected to social platforms. Young people are more likely to engage with your organization via online-based channels rather than more antiquated methods, leading to more online, mobilized engagement.
GoFundMe Charity enables your nonprofit to easily communicate with your supporters in a multitude of ways. To reach out to your older demographics, consider using tailored email outreaches and taking advantage of the Campaign Update tool, which sends an email to everyone who has donated on your campaign.
To get the attention of your younger supporters, consider using Social AMP, which enhances sharing your campaign on Social Media. Social AMP buttons are located on every campaign page, making it easy for your supporters and visitors to your campaign to quickly spread on the world. If you're a member of our upgraded nonprofit subscription plans, you can also customize the default social share images and text.
Giving Levels
In many cases, your supporters will make recurring donations. For example, the Johnson family might mail a $20 check each month, while Robert gives $50 twice a year and Sharon makes a $10,000 donation each Christmas Eve.
To acknowledge frequent givers, consider crafting a monthly email newsletter or organization updates. Facilitate a monthly news-blast by running a report in the GoFundMe Charity Report Center for Recurring Donations, and adding every recurring donor onto your mailing list.
When it comes time for 'the ask', keep in mind that while all donations are important, crafting a more specialized, personal massage to large donors can go a long way in encouraging larger donations and returning support.
Securing these large donations is key to your organization's growth and success. A personalized reach out with this segment can go a long way. This allows you to show your genuine appreciation and strengthen the bond between your nonprofit and your dedicated supporters.
To thank your donors timely and quickly, use the Thanking Donors tool in the Campaign Manage view. Click on a donor or fundraiser's name and send them a personal message without leaving the platform. Using this tool allows you to keep up with incoming donations and, when used in conjunction with an email or handwritten followup, can show your dedication and appreciation.
Relationship to your Cause
Categorizing your supporters by their association with your cause will allow you to create more specific and targeted communications.
For example, you may group those closest to your cause such as employees, board members and frequent volunteers. Because these members know the inner workings of your organization and dedicate so much of their time to bolstering your cause, they are an obvious choice to target specific messaging towards.
An approach you might take with this group is to get very detailed in your ask. For instance, what will donations from your next campaign cover? What's at stake this year if those goals are not met? Those who give their careers and free time to your organization are sure to understand the intricacies of fundraising and how important it is to furthering your mission. When drafting content to connect with this segment, we recommend reflecting on what would make you, as a contributing member of a nonprofit, spur into action. Be as specific as possible in this instance and work to relate your ask to the group you're speaking to.
Another approach to segment your supporters based on relationship to your nonprofit is distance from your nonprofit's core. Meaning, if your employees and board members are closest, who is furthest away? Groups such as social media followers, one-time or new donors may be in the best position to learn about your organization's work, its core values and what it can accomplish with donations made from everyday donors and smaller donations. Paint with broad strokes to this audience. For instance, try summarizing your nonprofit's mission into the top 3 takeaways every supporter should know in your next reach-out.
Like your recurring donors, run a donation report for the last 30 days as a reference point for isolating any new donors. You may also consider using Social AMP to tap into social media followers to alert them to new campaigns or initiatives.
Timing
The "when" factor in capturing potential new donor information might not seem important. You have their email and mailing address and can now reach out, but it's absolutely essential to foster these relationships before asking again for donations.
In your database, create a 'foster' list. Target this group with a specific message in mind, such as information about your charity's missions and updates on recent successes. Include volunteer opportunities and invites to free events and use this time to engage with them and grow their interest in your organization. Include calls-to-action like "Follow us on Facebook" or "click Here to watch our newest video."
Asking for money right off-the-bat can send the wrong message. Potential new donors may get the impression that you just see them as dollar signs. They will write you and your mission off before you've even had a chance to educate them.
That's why taking the time to nurture the relationship before you ask for money is crucial to long-lasting relationships with your supporters
After three months or so on the 'foster' list (or however long you deem appropriate, depending on the frequency of your messaging) we suggest moving people to your main donor list. Hopefully these people have now seen the great work you're doing and, through your content and messaging, feel compelled to donate or fundraise for your cause.
Takeaways
Segmenting your donor base is just one technique in a much larger approach to open, active and successful engagement of your nonprofit's audience.
A supporter base who receives tailor-made content is more involved and actively engaging with your cause, leading to more dollars raised and more enthusiastic fundraisers. Remember, while one call-to-action may resonate with one audience, it may not rally another. That's why it's so important to know who your audience is and what drives them to support the many facets of the work your nonprofit does.