Fundraising Minimums explained
Fundraising minimums allow campaign organizers to set a minimum amount that individual team members must raise to join the team or register for an event.
When joining a campaign with a fundraising minimum, a user must provide their credit card and agree to raise the minimum amount by the deadline chosen by the campaign organizer. On that deadline, the user will be charged any remaining difference between the minimum and what they raised.
For example, if the fundraising minimum was $500 and they raised $450, they would be charged $50 on the deadline.
There are 2 ways that fundraising minimums can be enabled on your campaign.
Campaign fundraising minimum
Registration fundraising minimum
All fundraising minimum data will show up in your Fundraising Minimum Manager, where you'll have the ability to edit and update minimums for all of your supporters.
How to set up a fundraising minimum in your campaign
From your Campaign Hub, click into the Campaign Editor, then click on Edit and select the Settings tab.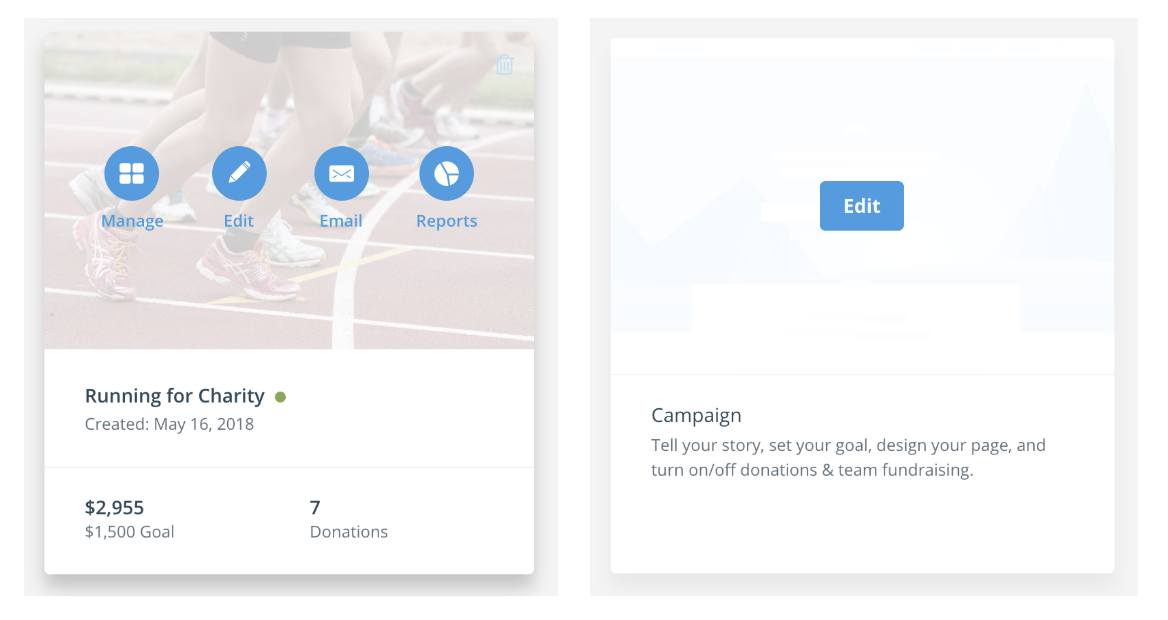 Scroll down to select the Enable Fundraising Minimums toggle.
Next, add the dollar amount required and the deadline by which your supporters must raise that amount.
Checkpoints
Add a checkpoint to your fundraising minimum to require your supporters to raise a portion of the full minimum amount by a date prior to your final deadline. For example, you may add a checkpoint halfway through your fundraising minimum time-frame to ensure that your team is on pace for reaching their end goal. You may add up to 9 checkpoints in addition to a final checkpoint.
How to set up a fundraising minimum in registration
If you've enabled Registration/Ticketing as a part of your campaign, you'll also have the ability to set up fundraising minimums that correspond with your Ticket Options.
Under your campaign editor view, click Edit on the Registration/Ticketing square.
Click Ticket Options on the sidebar and then add a ticket (click + on the right). For each ticket you add, you have the opportunity to set a fundraising minimum.
To set a fundraising minimum on a ticket option, scroll down and turn on fundraising. Then turn on Require fundraising minimum.
Enter the fundraising minimum amount in the space provided, followed by the deadline. The deadline is the last day for the registrant to raise the agreed-upon amount. The funds charge the next day.
*Note on Group Registration: "Group Registration" must be turned on if fundraising minimums are in place.
Click here to learn how to manage your fundraising minimums.